Root Chakra - Essential Oil Candle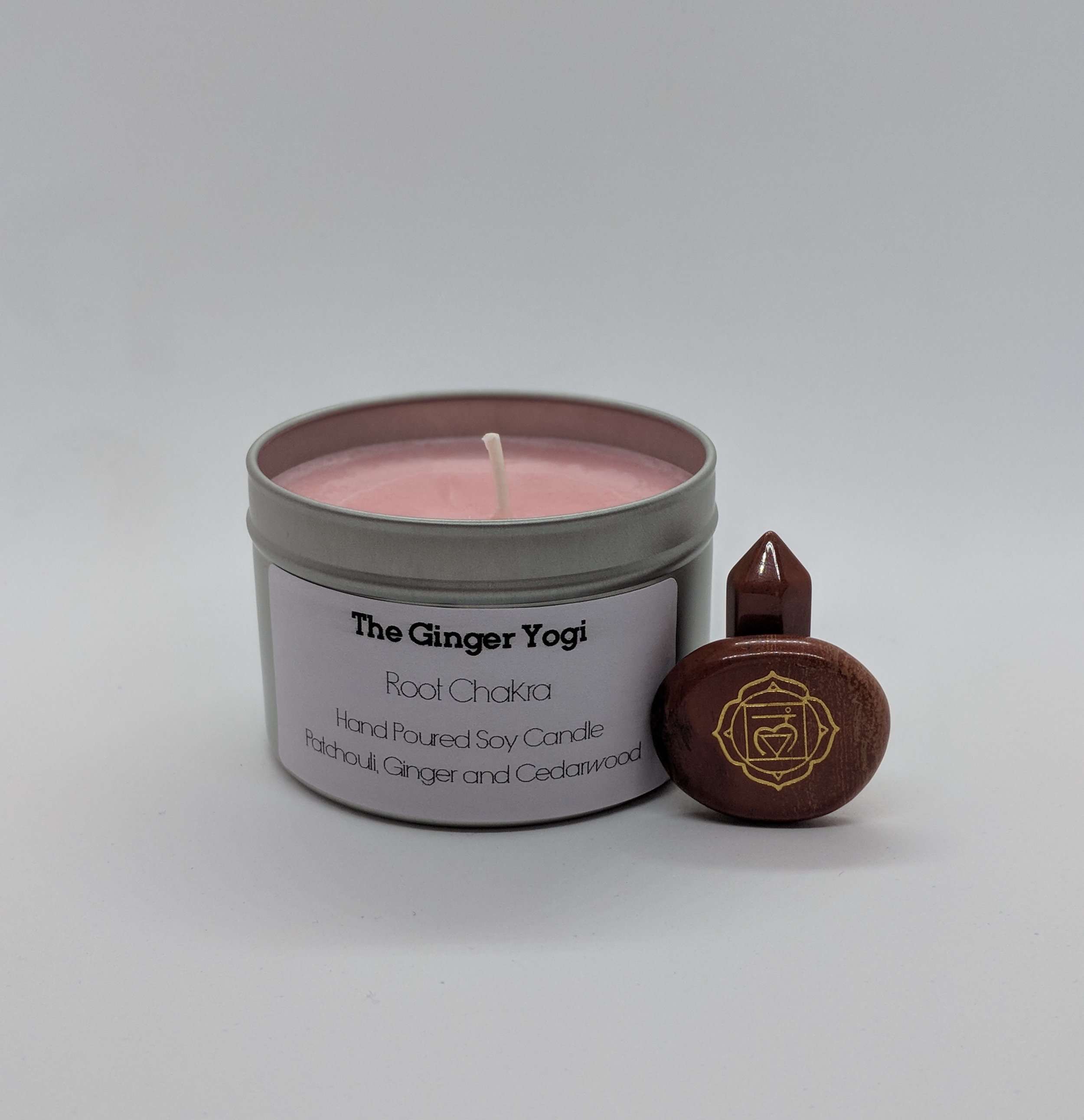 Root Chakra - Essential Oil Candle
The root chakra is the first chakra. Its energy is based on the earth element. It's associated with the feeling of safety and grounding. It's at the base of the chakra system and lays the foundation for expansion in your life.
Where is the Root Chakra?
The first chakra or root chakra is located at the base of the spine. The corresponding body locations are the perineum, along the first three vertebrae, at the pelvic plexus. This chakra is often represented as a cone of energy starting at the base of the spine and going downward and then slight bent up.
Key characteristics of the root chakra
The first chakra is associated with the following characteristics:
Security, safety
Survival
Basic needs (food, sleep, shelter, self-preservation, etc.)
Physicality, physical identity and aspects of self
Grounding
Support and foundation for living our lives
The root chakra provides the foundation on which we build our life. It supports us in growing and feeling safe into exploring all the aspects of life. It is related to our feeling of safety and security, whether it's physical or regarding our bodily needs or metaphorical regarding housing and financial safety. To sum it up, the first chakra questions are around the idea of survival and safety. The root chakra is where we ground ourselves into the earth and anchor our energy into the manifest world.

I use all natural ingredients in this handmade, hand-poured soy candle made in Northamptonshire. The candle is made from soy, an eco-friendly resource, and infused with premium essential oils. The wick is natural cotton, and the tin the candle is poured into can be reused when you are finished burning the candle. All candles come with a clear lid, to keep your candle dust free when not in use.

I wanted to make a product that was not only good for you but also one that didn't harm the environment. All ingredients used are natural ingredients that can promote a healthier life. There are no added dyes or synthetic chemicals added to any of the products giving them a more subtle aroma.
Aromatic Description
Patchouli - herbaceous, camphoraceous
Ginger - hot, spicy
Cedarwood - nutty, woody, sweet