Sacral Chakra - Essential Oil Candle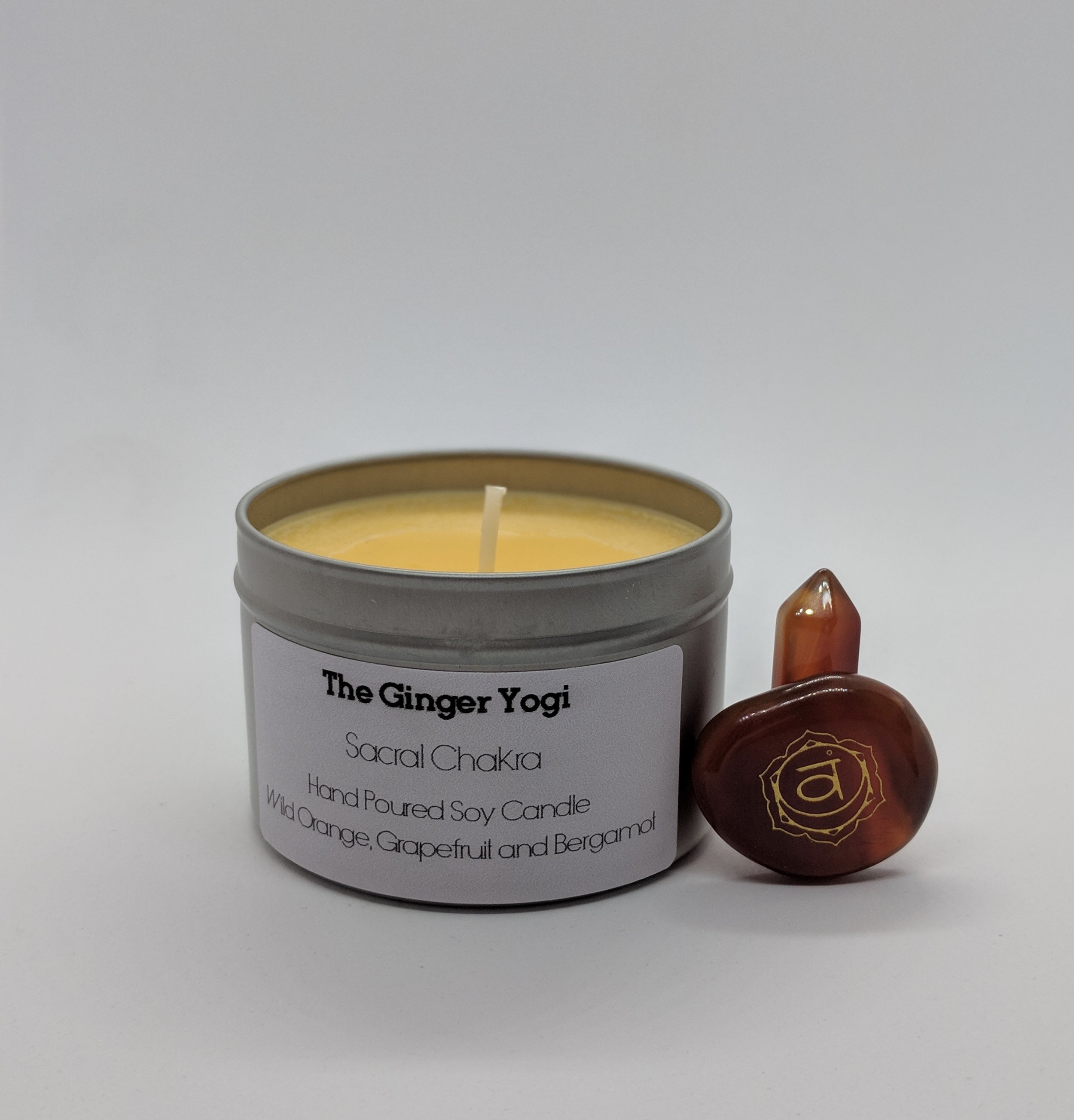 Sacral Chakra - Essential Oil Candle
The sacral chakra is the second chakra. It is associated with the emotional body, sensuality, and creativity. Its element is water and as such, its energy is characterized by flow and flexibility.
Sacral chakra location
The location for the sacral chakra is about three inches below the navel, at the center of your lower belly. In the back, it's located at the level of the lumbar vertebrae. It is associated with the lymphatic system.
Behavioral characteristics of the sacral chakra
The sacral chakra is associated with the following psychological and behavioral functions:
Emotions, feelings
Relationships, relating
Expression of sexuality, sensual pleasure
Feeling the outer and inner worlds
Creativity
Fantasies
The sacral chakra is associated with the realm of emotions. It's the center of our feelings and sensations. It's particularly active in our sexuality and the expression of our sensual and sexual desires.

I use all natural ingredients in this handmade, hand-poured soy candle made in Northamptonshire. The candle is made from soy, an eco-friendly resource, and infused with premium essential oils. The wick is natural cotton, and the tin the candle is poured into can be reused when you are finished burning the candle. All candles come with a clear lid, to keep your candle dust free when not in use.

I wanted to make a product that was not only good for you but also one that didn't harm the environment. All ingredients used are natural ingredients that can promote a healthier life. There are no added dyes or synthetic chemicals added to any of the products giving them a more subtle aroma.
Aromatic Description
Wild Orange - sweet, fresh, citrus
Grapefruit - citrus, floral, fruity
Bergamot - citrus, spice, with a light floral note