Crown Chakra - Essential Oil Candle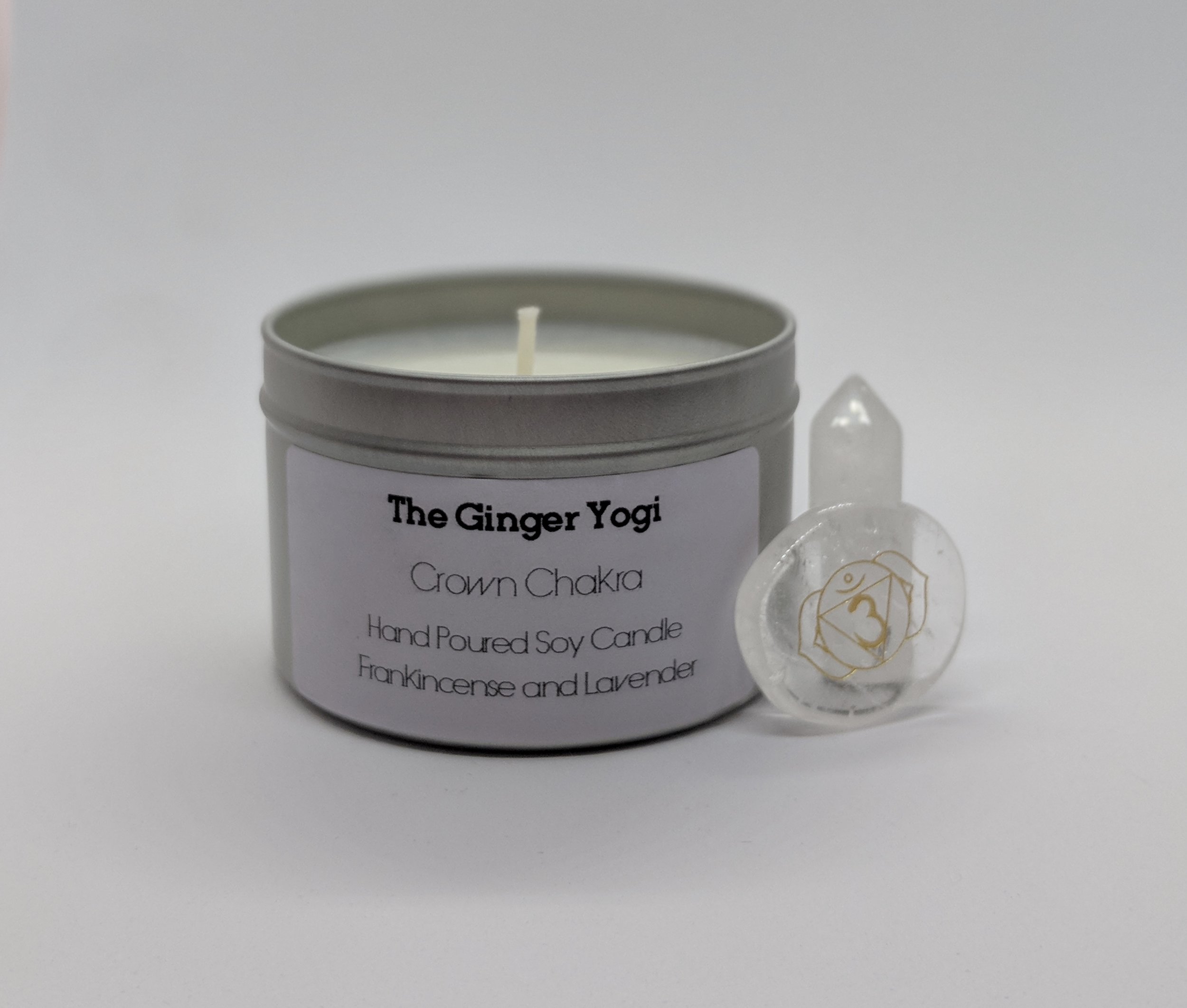 Crown Chakra - Essential Oil Candle
The Crown chakra is primarily associated to the pituitary gland, and secondarily to the pineal and the hypothalamus. The hypothalamus and pituitary gland work in pair to regulate the endocrine system. Because of its location, the crown chakra is closely associated with the brain and the whole nervous system.
Behavioural characteristics of the Crown chakra
The crown chakra is associated with the following psychological and behavioral characteristics:
Consciousness
Awareness of higher consciousness, wisdom, of what is sacred
Connection with the formless, the limitless
Realization, liberation from limiting patterns
Communion with higher states of consciousness, with
Ecstasy, bliss
Presence
The crown chakra is associated with the transcendence of our limitations, whether they are personal or bound to space and time. It is where the paradox becomes norm, where seemingly opposites are one. The quality of awareness that comes with the crown chakra is universal, transcendent.
As we are immersed in the energy of the crown chakra, we feel a state of blissful union with all that is, of spiritual ecstasy. This chakra allows access to the upmost clarity and enlightened wisdom.

I use all natural ingredients in this handmade, hand-poured soy candle made in Northamptonshire. The candle is made from soy, an eco-friendly resource, and infused with premium essential oils. The wick is natural cotton, and the tin the candle is poured into can be reused when you are finished burning the candle. All candles come with a clear lid, to keep your candle dust free when not in use.

I wanted to make a product that was not only good for you but also one that didn't harm the environment. All ingredients used are natural ingredients that can promote a healthier life. There are no added dyes or synthetic chemicals added to any of the products giving them a more subtle aroma.
Aromatic Description
Frankincense - Warm, spicy, clean
Lavender - Powdery, floral, light