Uplift - Essential Oil Aromatherapy Candle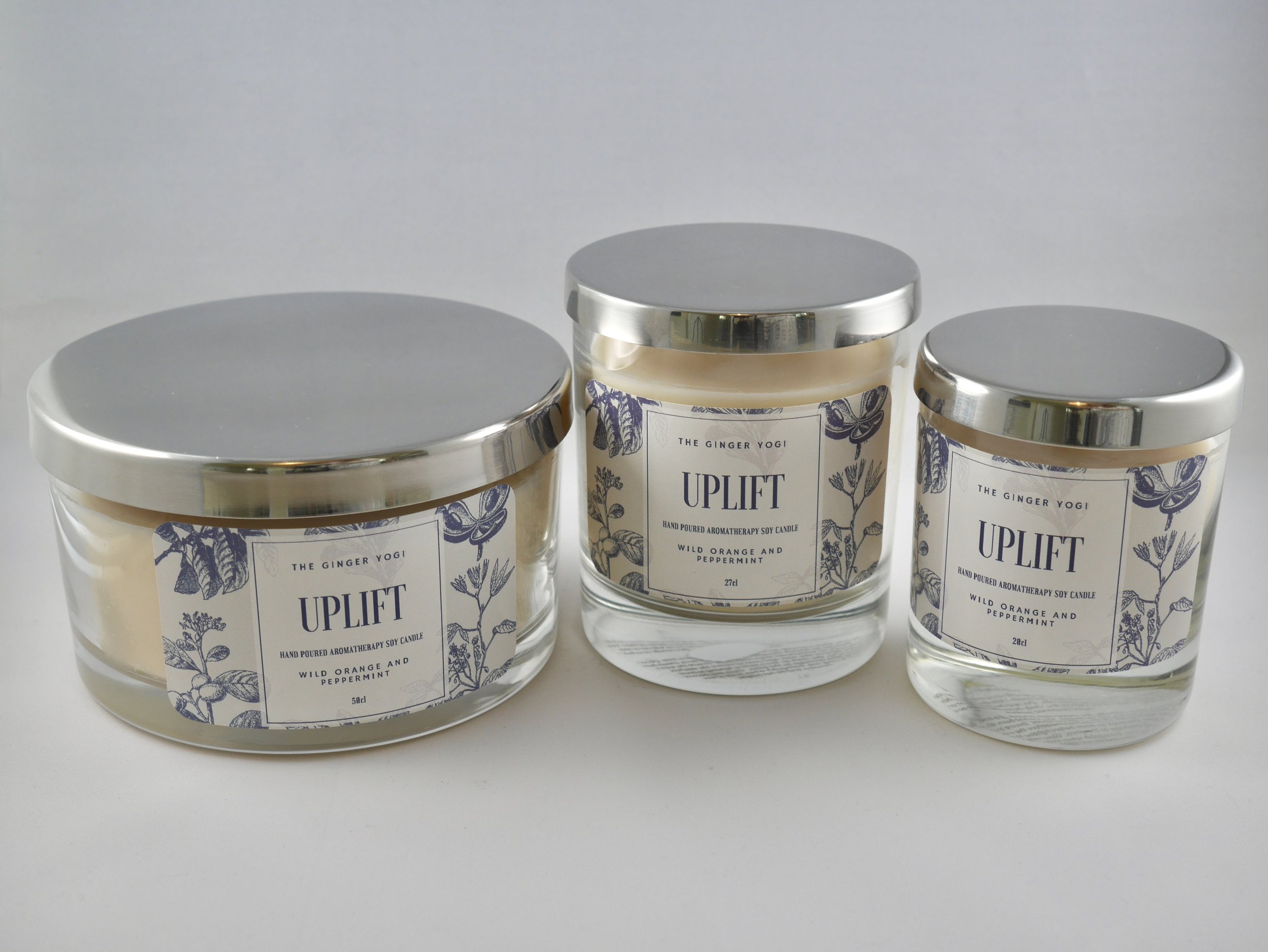 Uplift - Essential Oil Aromatherapy Candle
My special Uplift blend is created using the finest essentials oils, Wild Orange and Peppermint. These are my go to oils when I need a quick pick me up, to help increase alertness, or to stay focused and stay on task. Perfect for a hard day at work, or long study days. This blend is one of my favourites!

I use all natural ingredients in this handmade, hand-poured soy candle made in Northamptonshire. The candle is made from soy, an eco-friendly resource, and infused with premium essential oils. The wick is natural cotton, and the glass container can be reused when you are finished burning the candle. All candles come with a beautiful silver lid, to keep your candle dust free when not in use.

I wanted to make a product that was not only good for you but also one that didn't harm the environment. All ingredients used are natural ingredients that can promote a healthier life. There are no added dyes or synthetic chemicals added to any of the products giving them a more subtle aroma.
Aromatic Description
Wild Orange - sweet, fresh, citrus
Peppermint - minty, fresh, herbaceous