Immune- Essential Oil Rollerball Blend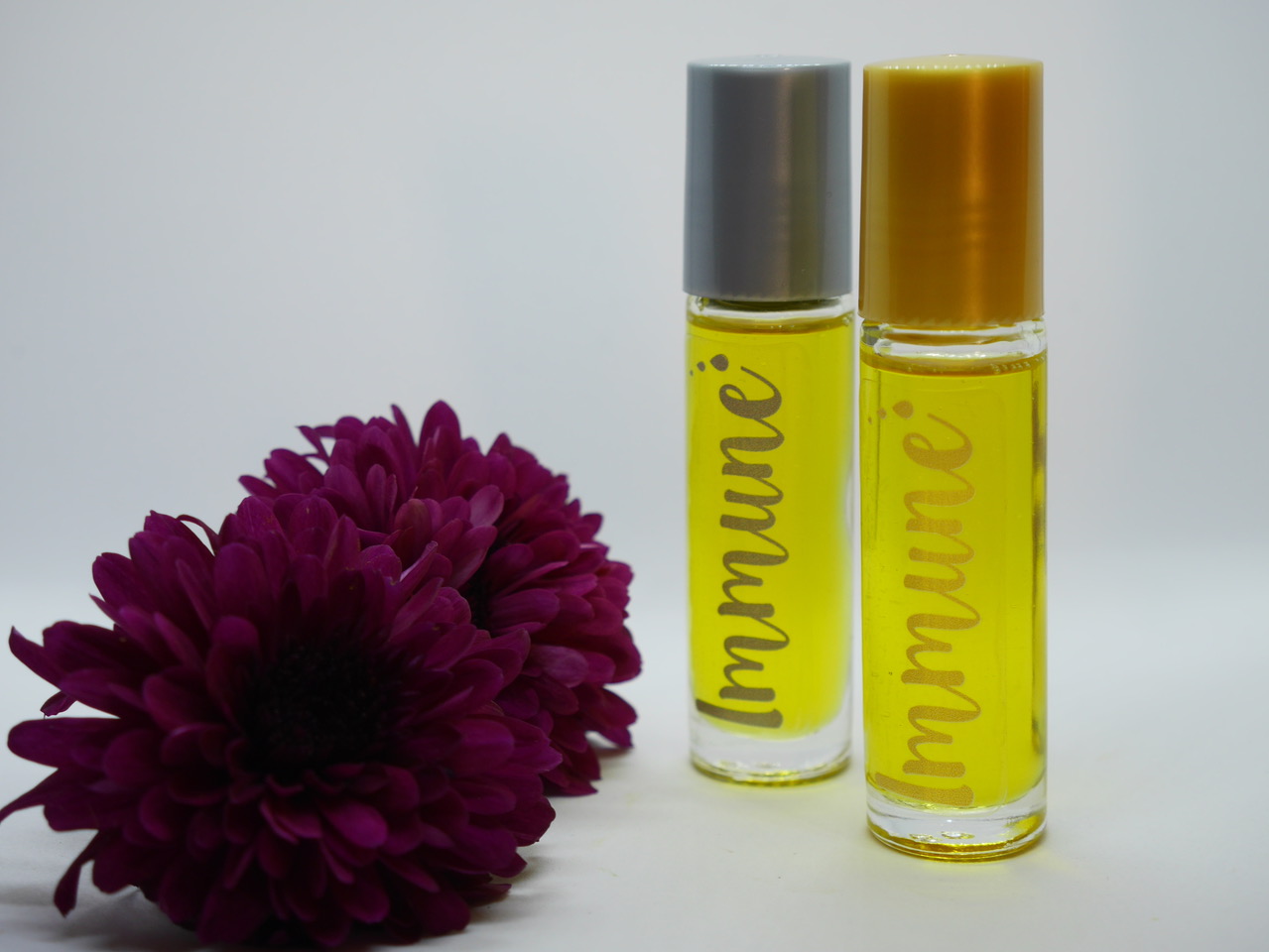 Immune- Essential Oil Rollerball Blend
I have designed this range of essential oil rollerballs to target specific and common problems that we all face from time to time. Essential oils are scientifically proven to calm, soothe, and relieve anxious thoughts. They can also support deep sleep, relaxation, and lift feelings when we're overwhelmed and stress. I KNOW that we all need a little bit of help in all of those areas!
My Immune Blend:
My special Immune blend is created using the finest essentials oils, Oregano, Lemon, Wild Orange, Clove, Cinnamon Leaf, Eucalyptus and Rosemary. It can be used for either a quick immune boost, or to promote a healthy immune system and protect against environmental and seasonal threats.
How to use your blend:
Roll onto the soles of the feet, behind the ears, chest or throat. When feeling unwell, apply every 3-4 hours. To keep sickness away, roll on the soles of the feet both morning and night during flu season.
New to essential oil blends? Why not check out Why I Love Oils, to learn more.